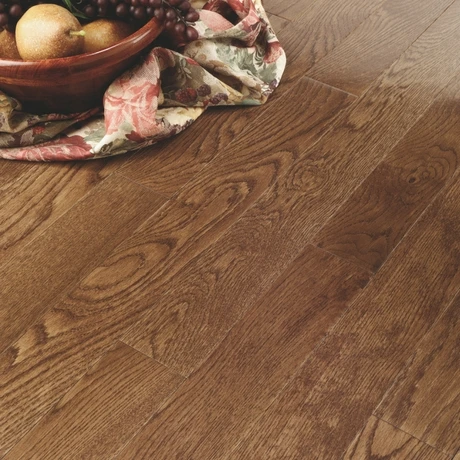 Bamboo floors are extremely stylish by nature and the fact that these floors are available in various shades makes it possible for just about any homeowner to install bamboo flooring that will match well with the home's existing furnishings and overall style of decor. Even so, there is more to bamboo than just good looks. Following are five reasons why installing bamboo flooring in part or the entire home can be a good idea.
The Price is Right
While overly cheap bamboo is likely to be poor quality, it is possible to buy good bamboo flooring at a reasonable price. In fact, bamboo is frequently cheaper than certain types of hardwood flooring.
It's Durable
With proper care and maintenance, bamboo flooring can last for decades. It is impervious to water and so will not expand and contract in the same way that hardwood flooring does. The fact that this type of flooring can be refinished is yet another plus, as scratches and dents can be removed or at least made less visible in this manner. All you have to do is sand down the floor and then repaint it in the color of your choice.
Bamboo Floors are Easy to Clean
Bamboo floors can easily be swept, mopped with a damp mop or vacuumed. There are also easy to use bamboo floor cleaners available at local grocery stores and supermarkets.
It's Eco-Friendly
Generally speaking, trees take about twenty years to reach maturity. Bamboo, which is technically a type of grass, reaches full maturity in three to five years. It is also a hardy perennial plant that grows abundantly in the wild. Homeowners who are concerned about the environment and want to play a part in helping to take care of it will find that bamboo flooring is one of the most eco-friendly flooring options on the market.
Bamboo floors Increase a Home's Value
Because bamboo is extremely popular, installing bamboo floors in the home will increase the home's value. Those who are looking for top quality, durable flooring that offers good value for the money spent will find bamboo to be ideal in many ways. At the same time, buying well-made bamboo flooring is not enough. Make sure it is properly installed so that it not only looks great but also doesn't have a hollow sound when someone walks on it. For more information on the installation process, visit our store and ask one of our experts.